This post is sponsored by ALDI. All opinions are 100% my own.
Every once in a while I really like to wow my family. What I mean is, I like to create something unforgettable for my family to enjoy for dinner. For the last three years, that wow factor has come quite often with our bacon wrapped chicken bombs. We love to test out new blends and spices to create something new and exciting to try for dinner. What can I say, we like to spice things up a bit every now and then.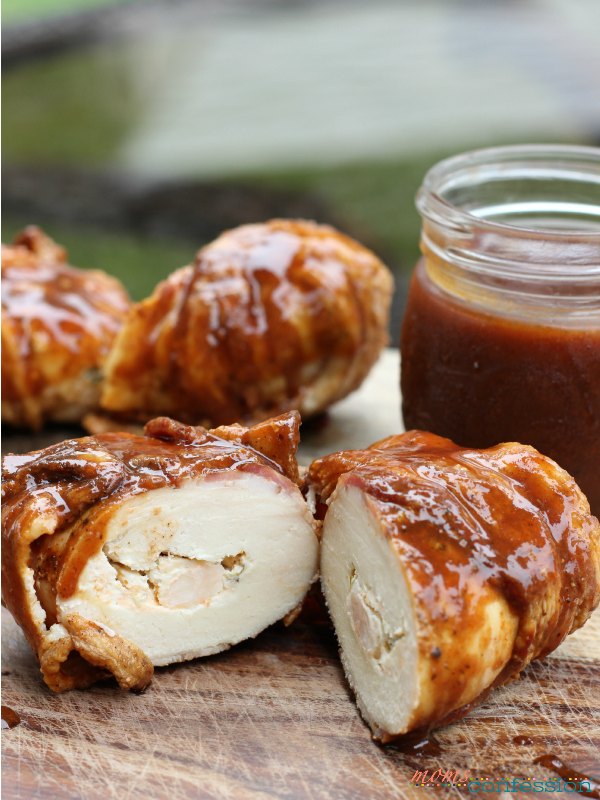 Just like the past couple of years, we have been sharing our families favorite chicken bomb recipes. If you have never tried chicken bombs…you are missing out! There is nothing in this world quite like bacon wrapped chicken.
Between the way it cooks and melts in your mouth, is indescribable. This year was a little different, I had to really think long and hard about something new and exciting. Then inspiration struck and that's where these amazing Shrimp Chicken Bombs come in.
Chicken.
Bacon.
Shrimp.
Cheese.
The recipe was no fail, so easy….AND who doesn't love a little seafood every now and then?!?!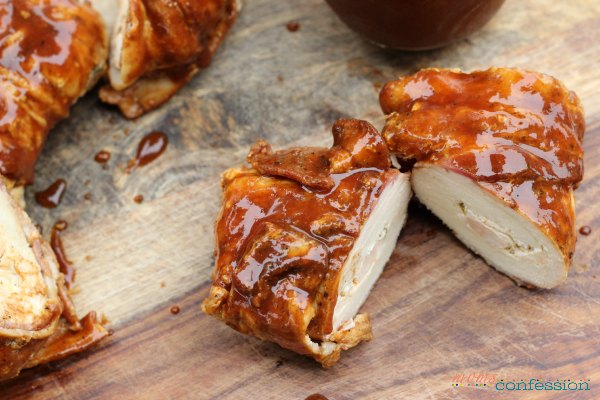 It's safe to say that I could make Shrimp Chicken Bombs every night of the week and my family would be happy. Anything made with bacon is a safe bet when it comes to cooking for my family.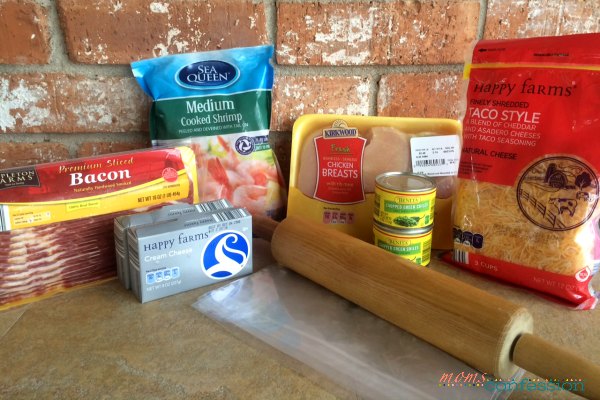 1 package Kirkwood Fresh Chicken Breast
1 package Sea Queen Medium Cooked Shrimp
1 package Appleton Farms Premium Sliced Bacon
1 package Happy Farms Cream Cheese
1 can Benita Chopped Green Chiles
1 package Happy Farms Shredded Taco Cheese
Burman's Hickory BBQ Sauce*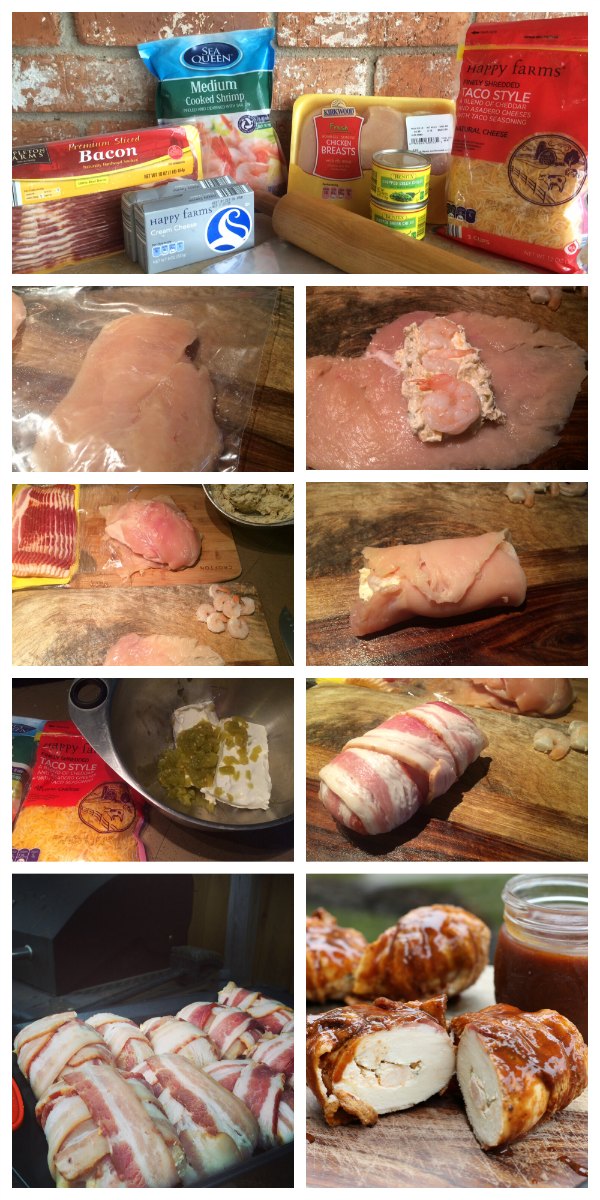 Remove Kirkwood Fresh Chicken Breast from package and place each piece separately in between two pieces of parchment paper or in a plastic gallon size bag.
Use a rolling pin to flatten chicken pieces until they are approximately ⅛ inch in thickness.
Thaw and clean Sea Queen Medium Cooked Shrimp by running them under water and removing the tails.
In a mixing bowl, add Happy Farms Cream Cheese, Happy Farms Shredded Taco Cheese, and Benita Chopped Green Chiles together and mix well.
Once blended together well, make small logs of the cheese mixture for each chicken bomb.
Lay flattened chicken on a cutting board and lay cheese mixture log on each piece of chicken.
Roll the chicken around shrimp, cheese, and jalapeno peppers (as best you can).
Wrap 2 pieces of bacon (1 at a time) tightly around the rolled chicken and tuck bacon into itself to seal it closed.
Preheat grill to at least 300° and place chicken bombs on the grill to cook for approximately 25-30 minutes.
Turn chicken bombs on the grill every 5 minutes to ensure it is cooking evenly.
After 10 minutes of grilling time, baste with Burman's Hickory BBQ Sauce before turning.
Just before the chicken bombs are done, baste one last time.
Remove from grill and allow to cool for a few minutes.
Slice into 1-inch slices and ENJOY!
* Available while quantities last. All products may not be available in all stores. Prices subject to change.
Yield: 10
Prep Time: 25 minutes
Cook Time: 30 minutes
If you think this looks amazing…share it with your friends and family or pin it to Pinterest so you can easily access the recipe when you're ready to cook it each and every time!